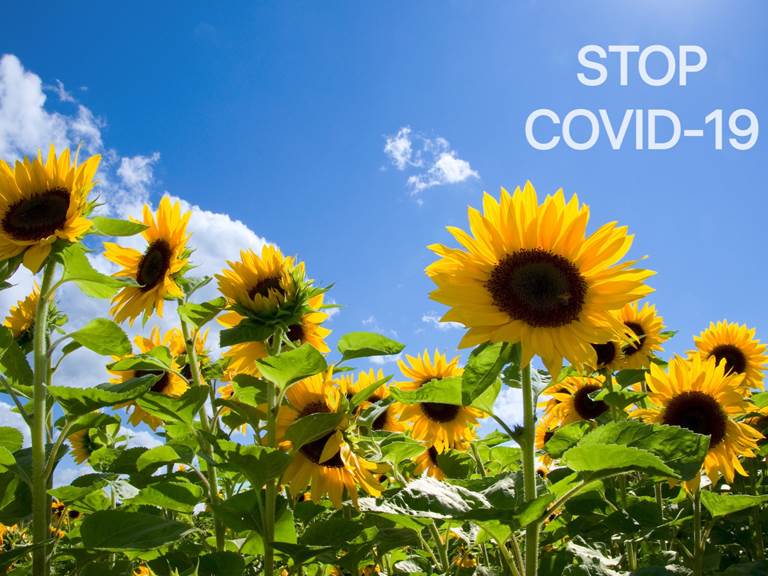 27 Jan 21
COVID home
Dear Client,

O / your health is at the heart of our concerns.

Our commitment: Application of the hygiene procedures and protocols in force, supported by a ""protected contact"" stay experience.

Your commitment: Help us to implement these temporary measures until we are able to remove the health restrictions.
Only people with a prior reservation, confirmed by electronic means welcome in our establishment (When making this reservation, you will already have provided your name, first name, mobile number, email address and credit card).

Any other resident, accompanying person, who does not hold a prior reservation in their own name, will have the STOPCOVID mobile application activated, or, failing that, complete a ""police file"" as required by many countries.

In the absence of this information, we invite you to please: call us, write to us, come back in 2022 or go directly to point 4.

2. "ON EST BIEN"

The hydroalcoholic gel made available at the entrance to our establishment, at the reception must be used. You will quickly understand why we chose it: it is not greasy, dries quickly, contains almost 65% alcohol and is made locally. People who cannot use this for allergy reasons will find conventional sanitary facilities at reception with soap and moisturizing hand cream.

Our staff are equipped with a surgical mask that hides our smiles. If you've survived COVID or been vaccinated, you have every reason to smile too. We still thank you for wearing a mask when moving around indoors. If you do not have one, we have some at your disposal at the reception or sell some "pastel blue - made in Tarn" in stores, very trendy.

We have gained another metre with the latest social distancing measures. Speak to us louder! Our hearing has gone down in a year.

Our pretty dining room is closed. Even empty and despite its large fireplace, we can no longer welcome you there as long as we are administratively closed, whether to eat, drink or yawn.

Our establishment has been non-smoking since 2006. Smoking is therefore strictly prohibited in the room, even through the window; ashtrays are available on the terrace. If it's raining, grab an umbrella with one hand and smoke with the other. To scratch at the same time; ask your companion. Do you live alone? Ask us, we have 2 meters handles!

We recommend that you take off your shoes when entering your room. Kombawa and wool socks.

Exclusive access to your room: This means that you are at home and no longer need to tidy everything up, because we will not intervene in your room during your stay. We no longer need the keys that you will keep until your departure. We obviously remain at your disposal to provide clean linen if you require a fresh set, and also with great pleasure to show you how we made your bed immaculately.

If you are the only occupant, it is no longer necessary to air your room for 10 minutes every 2 hours: We have already done this for you before your arrival. If you are staying as a couple, or at the same time as your valet or maid, it is surely superfluous, but it's up to you.

We follow an exceptional cleaning plan for the bedroom, bathrooms and common areas, copying hospital protocols with systematic disinfection of surfaces and points of contact, washing of laundry with detergent and disinfectant. The use of an organic, fragrant and anti-allergic pillow spray has been our final touch for 15 years.

The implementation of a fallow in our management of the planning of reservations, allows us to guarantee the non-occupancy of your room in the 24 hours preceding your arrival.

For any stay of more than one night, we thank you for removing the waste contained in the bins in the bedroom and in the bathroom. For this purpose, they each have two re-closable waste bags. One ready to be filled and tied closed, the other at the bottom, ready for replacement. The containers for disposal are located in the small room located at the entrance to the hotel. The green container used for the general purpose and the yellows for recyclable packaging. Glass is recycled separately; please leave it in the bedroom.
Although our restaurant is currently closed, we still offer room service . This "room service" allows you to start the day well and end it well. We deliver to your room a full breakfast tray every morning, and a quality dinner tray every evening (except Sunday).

Breakfast must be ordered on arrival using the instructions available in the room and is to be given at reception.

Dinner orders can be pre-ordered before arrival or before 10:00 for the evening. Unless otherwise agreed, your tray will include a starter, a main course, dessert, bread from the baker and local cheeses every day. The water is drinkable everywhere in France and particularly soft at our tap. Other drinks with your meal can be ordered separately.

For your safety and ours, when we are delivering your meal tray, please also wear your mask and open the door for us; we have no dumbwaiter, no cart, and both hands full.

If you are tempted to discover the gastronomic heritage of the surrounding area, several take-out catering points remain open, particularly at noon and until 6 p.m. during periods of sanitary restriction. Home deliveries such as Übereat, Deliveroo are however not available in our village.
We are particularly happy to welcome the technology companies in the area who contribute day after day to the research and fight against the pandemic, and also those who allow us to continue to serve and to please our guests.

The invoice for your stay will be sent to you by email the night before your departure. Unless we hear otherwise, the payment of the balance will be charged to the same bank card as the one used for booking, within 24 hours of your departure. The ""check-out"" step is therefore simplified. You can simply leave your keys in the room.

If, despite all the precautions we have taken together, a positive Covid test for you /us occurs within 7 days of your admission to our establishment, you/us will then inform each other without delay. We assure you of the anonymity of this information (received by email or telephone) determining the resulting measures such as the establishment of a sanitary isolation perimeter.
Because we will only defeat this virus through individual and solidarity action, we can be reached 24 hours a day by email at

contact@capdecastel.com

or by phone at +33 563702176
These measures are updated according to the evolution of the situation. The period we are going through forces us to limit physical contact. We are at your entire disposal to make your stay as useful as it is pleasant. So do not hesitate to ask us and share with us your areas of interest and your desires to escape.
Poutoux (virtual)
The Cap de Castel team mobilized.